MAXJULI of Polarized Sunglasses
The summer time certainly brings the heat and we all want to bask in it. But let's be real- the vitamin D we all love to soak in comes hand and hand with heavy doses of direct sunlight. And while sunshine is appreciated and should be enjoyed, it's important to keep those eyes of yours protected from UV rays.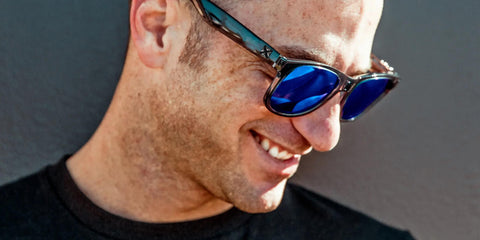 When it comes to choosing a pair of reliable sunglasses, believe us when we say- no two pairs are created equal. If you are a sun addict like us, look no further than polarized sunglasses. We're here to give you the lowdown on the benefits associated with them and why they should be on your face as soon as possible. 
Why Are Polarized Sunglasses Better Than Ordinary Sunglasses?
Ever notice yourself squinting in the sun or getting a terrible headache, even when you have your sunnies on? Well, you're not alone, and polarized sunglasses are the solution. Sunglasses with polarized lenses include glare reduction that ordinary sunglasses do not provide, plus additional protection from harmful UVA, bright lights, and UVB light.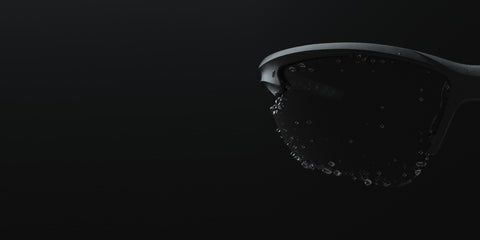 Another win is that they reduce the bright light that bounces off snow, water, and cars, which is a leading cause of those dreadful headaches and stress around your face. They also sharpen and add visual clarity to images for more comfort. 
Whether you're charging down a mountain or catching some waves, polarized sunglasses are the best option for those who spend a ton of time outdoors. The specialized filters behind polarized sunglasses produce a darker than normal, yet clearer appearance, making it easier to enjoy the outdoor sports and activities you love.
That said, it's not just sports enthusiasts that should consider polarized glasses – they are also a great option while driving or walking, as they reduce overhead glare from the sun and also support healthier eyesight. 
Do Polarized Sunglasses Protect Your Eyes?
The ultraviolet rays that come from the sun are known to be incredibly damaging and can lead to glaucoma and a host of other eye and skin conditions. It is also important to keep in mind that the threat of ultraviolet light can still be substantial even when the sun is not shining as bright, making the precautions you take to protect your eyes all the more important.
This is how polarized sunglasses come into play.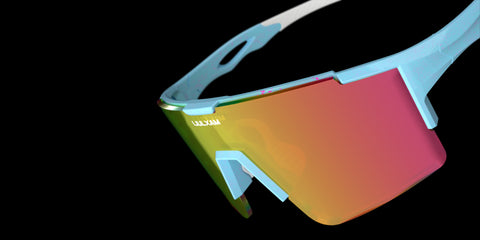 While ordinary sunglasses merely darken the amount of light coming in, polarized sunglasses come with a special chemical coating that blocks the sun's rays as it passes through, acting as a vertical filter for what's reflected directly into your eyes.
The end effect? You won't experience reflecting glares that can compromise your vision during performance. While also protecting from bright light, polarized lenses increase contrast and minimize color distortion for optimal vision, a benefit that takes stress away from your eyes. 
Both Functional & Stylish 
Polarized lenses are created with other features that are designed to enhance vision and sometimes come with anti-scratch and anti-reflective coatings. All of these characteristics and more make them the go-to option to protect against the sunburn.
But don't worry, you won't have to give up your personal style in order to stay protected in the sun! There are several style options available, ranging in different colors and frames.
There are certain activities and hobbies that we participate in which require protection from the elements in order to make performance easier.  Check out our collections specifically designed for each sport like Mountain Biking Sunglasses or even Sunglasses for Running.  Whatever the need, MAXJULI has the perfect shades to fit.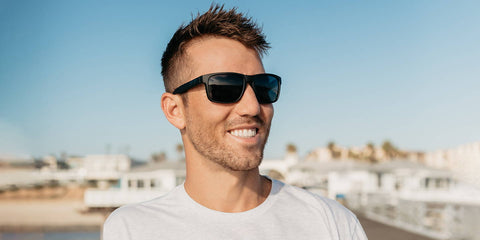 Look forward to the blue skies ahead by investing in polarized sunglasses that can meet the demands of your busy lifestyle.
Header photo via Ezequiel Cabrera
Earth's friggin' crazy, you guys. In case you haven't been paying attention, our little blue orb plays host to many wonders. Now, not all of these places are likely to have been on your short list for a fun travel adventure, and for good reason—there are some extremedestinations out there. Some of these are kinda pleasant, but others… well, only hardened adventurers need apply.
If you're a thrill-seeker, look no further than these seven "most extreme" destinations on the planet below:
1.
The Dead Sea in Jordan
The World's Lowest Place—say hello to the Dead Sea in Jordan. It sits 418 meters (1371 ft) below sea level. Fortunately, it's easy to access via automobile, and its waters and mud are rumored to have "mystic healing properties." Regardless, because the sea is so salty, it is exceptionally easy to float in—and that's no old wive's tale.
2. Atacama Desert, Chile
One of the World's Driest Destinations—the Atacama Desert in Chile. This spot is so dang dry that NASA opted to test its Mars rover here. In more than 37 years, it's only rained four times. Despite this, the 41,000 square miles host grand dunes, gushing geysers, colorful cliffs known as the Rainbow Valley, and some of the best views of our galaxy from Earth.
3. Mt. Kilauea, Hawaii
The World's Most Active Volcano—Mt. Kilauea in Hawaii. Believe it or not, from 1983 to 2018, this force of nature erupted continuously. Literally. For 35 years. Finally, after 90 days of inactivity in December of 2018, the 1983 eruption was finally declared as officially over. However, the volcano remains active to this day, partially destroying towns and even creating new beaches.
4. Salar de Uyuni, Bolivia
The World's Largest Salt Flat—Salar de Uyuni in Bolivia. Just look at it—this place is nuts. The remnant of a group of prehistoric lakes that have long since evaporated, the salt flat covers 4,000 square miles and consists of 10 BILLION TONS of salt. Oh, and the way it reflects the sky, serving as a giant, perfect mirror to the heavens? Magnificent.
5. Vostok Station, Antarctica
The World's Coldest Place— Vostok Station in Antarctica. Antarctica is already the coldest and driest of Earth's continents, but Russia's Vostok Station, originally a Soviet Union outpost, played host to the coldest temperature ever recorded. On July 21, 1983, it dropped to an insane -89.2 degrees celsius (-128.56 F). As you might imagine, this remote spot is only accessible via ships strengthened to withstand ice.
6. Angel Falls, Venezuela
The World's Tallest Waterfall—Angel Falls in Venezuela. Specifically, Angel Falls is planet Earth's tallest uninterrupted waterfall, with a height of 979 meters (3,212 feet) and a plunge of 807 meters. Located on the edge of the Auyántepui Mountain in Bolívar State's Canaima National Park, it is a UNESCO World Heritage site and truly an absurdly gorgeous locale.
7. Death Valley, California
The World's Hottest Place—Death Valley in California. The "yin" to Vostok Station's "yang," so to speak, Death Valley is arguably Earth's hottest spot after setting the highest-ever temperature in recorded history. In 1913, the heat soared to a blistering and unfathomable 136ºF (57.7ºC). But it doesn't take an anomalous day to drive home how hot Death Valley is—the average temperature during the warm season each year is 110ºF due to the valley's narrow structure and resulting lack of air circulation.
If you've been paying any attention whatsoever, you know how we feel about extreme sports here… we're almost as passionate about them as we are sunglasses. They're a friggin' thrill and fit so awesomely into our "live life in forward motion" ethos. 
Now, we've spoken on skating, surfing, snowboarding, motocross and more—and we'll continue to—but today let's ratchet it up and talk jumping out of planes and plummeting to the ground. Because why not, right?
Yup. If this isn't a frontier you've faced and a challenge you've accepted, now's the time to plan that skydiving adventure you've always envisioned but never fully embraced. Below, we've rounded up five of the most stellar spots to do it. This is just a primer—expect more kickass featured locations in the future!
1. Palm Jumeirah, Dubai
Dubai's gotten in on the skydiving sensation in a big way, now offering the largest annual international skydiving championships in the world, as sponsored by Skydive Dubai and the Emirates Aerosport Federation (EAF). This is an intriguing choice because you aren't leaping out of a plane over lush wilderness—instead, it's a city jump. You'll fly high above Palm Jumeirah, the man-made archipelago that looks like a floating palm in the water, and enjoy views of Dubai's urban marina and the Persian Gulf. Wild.
2. Fox Glacier, New Zealand
Big surprise… jumping out of a plane in New Zealand may be terrifying but it's also absolutely breathtaking. This is a country known for jaw-dropping vistas—The Lord of the Rings movies were filmed here, among other epics—and few spots compare to the eight-mile-long Fox Glacier in Westland Tai Poutini National Park. Nestled remotely on the west coast of the country, as you free-fall you'll be greeted by the peaks of the Southern Alps and the sparkling waters of the Tasman Sea.
3. Interlaken, Switzerland
One of the more affordable skydiving spots on this list, Interlaken, Switzerland has a hell of a skydiving operation that tosses divers out (you're thinking, "wow, great choice of words… tosses") over the Swiss Alps. You'll be treated to unforgettable views of the peaks of the Matterhorn and Jungfrau, and even be able to gaze across the borders of France, Germany, Austria, AND Italy. Kickass.
4. Mount Everest, Nepal
Since we're talking diving, why not strap on your goggles and embrace the dang thing by going as high as you can friggin' go? And how better to accomplish that than at the world's tallest mountain?
Yep, you can skydive over Nepal's Himalayas, starting at a maximum height of 23,000 feet. Note that you'll need to be equipped with an oxygen tank here—because it is just THAT extreme—and that even if you choose the "junior" route and jump instead from Amadablam Basecamp, you'll still be starting at 15,000 feet. Regardless, sick views of Everest and the opportunity to explore Sagarmatha National Park await. This one's pricey as hell though—costs are upwards of $20,000. Check out Everest Skydive for more.
5. Victoria Falls, Zambia
We just covered the tallest mountain, so why not hit up the globe's largest waterfall while we're at it? At more than 100 meters in height and longer than a kilometer, Victoria Falls in Zambia is stunning. The locals call it "Mosi-o-Tunya," which we're told translates to "the smoke that thunders." So yeah, this is your opportunity to tell people, "Sup, yeah, I'm jumping over the smoke that thunders," which just earns you instant cool points. You'll fly across the falls before free-falling over the Zambezi River. Works for us!